Our systems are designed to suit any application based on customer needs.
IIS's servo motors, drives and
motion controllers provide automation system solutions
and are used in the most demanding applications
requiring high performance,high quality positioning accuracy,
high reliability and energy efficiency.
Industrial Indexing Systems is proud to be a member of the Open DeviceNet Vendor Association (ODVA), SERCOS North America (Serial Real-time Communications System), CC-Link Partner Association and MANA (Manufacturers & Agents)
Industrial Indexing Systems is also the exclusive North American Distributor for: TOEI Electric Co., LTD. Velconic, Shibaura Machine Co., LTD. TOSHIBA MACHINE CO., LTD. X SERIES SERVOS
IIS Luminary 4 Axis Controller picture goes here
Luminary SERVO or Stepper Motor and
Drive

Packages with four Axis

Controller
4 Axis Motion
Controller and

Drive Amplifier up to 10 AMP's
The Luminary 4 Coordinated Axis Motion Controller can be interfaced with a Maple Systems HMI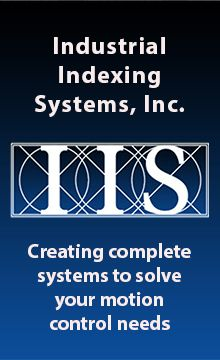 Industrial Indexing Systems
has experience and expertise with a wide range of motion control systems ideally suited for OEM and End-User machines. Fully engineered systems are turnkey solutions, right down to cabinets and panels from our UL-rated shop.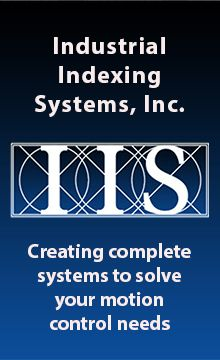 Applications
INDUSTRIAL INDEXING SYSTEMS, INC.
626 Fishers Run
Victor, NY 14564
(585) 924-9181
www.iis-servo.com

Ray W Zimbal Jr.
Automation System Application Engineering & Sales
Motors, Drives and Gears plus

C

ontrols
LLC
IIoT convergence with Mechatronics necessitates Connectivity - Interoperability SOLUTIONS
DFW Area Phone - (817) 307-1274
Houston Area Phone - (713) 835-9753 answered 24-7